Forms and Documents....
The following PDF (Portable Document Format) forms/documents are provided as a reference for the consultation for clients review. Please contact us to email you the forms/documents that are required to be filled out prior to the consultation. The forms are different for adults and children. For each document a brief description is provided with the email that you shall receive.
GENERAL- Review Prior to Consultation-Required for ALL
PREPARING FOR SPIRITUAL VITAL FORCE CONSULTATION
This is for you to keep and read before the consultation.
It points out what we are looking for when we have the interview.
Helps in remembering past events or issues.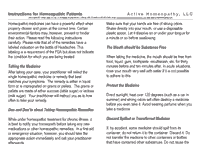 HOW TO TAKE HOMEOPATHIC REMEDIES
Guidelines for how to take homeopathic remedies.
Please review this document prior to taking the remedy.
This document is helpful in understanding what can antidote remedies.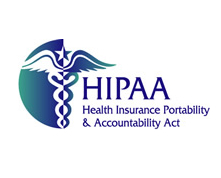 NOTICE OF PRIVACY PRACTICES FOR PROTECTED HEALTH INFORMATION-HIPPA
The HIPAA Privacy Rule gives individuals a fundamental new right to be informed of the privacy practices of their health plans and of most of their health care providers as well as to be informed of their privacy rights with respect to their personal health information.
---

NOTE: You must have Acrobat PDF reader or a similar application in order to be able to open and print these files. Please click on the Adobe logo to download Adobe Reader. Please ensure to download the correct version for your system, i.e. either Mac or PC version.